Ice out predictions.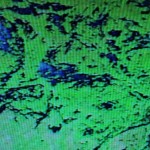 Crow Lake today 4-19-2016 looking good. I would say still May 5, I have others guessing April 30th and others perhaps this weekend.
Check out Ice Patrols post.
Looking forward to seeing everyone soon on open water. And those that are on our waiting for ice out list I will give you a call as soon as I know something.
See you on the water
Paul Trinkner
Muskie Bay Resort
1-877-228-2076