Accomodations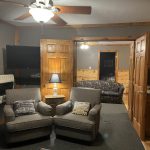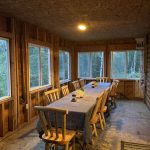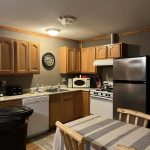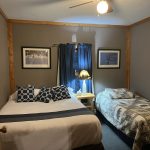 Lake View Cabin Ontario
#8 and Lake View Cabin #9 Ontario This duplex opens up to accommodate 12 people or closes to fit 6 people on each side. Each side has its own full modern kitchen, dishwasher, living area three bedrooms it has 6 beds on each side, 1 and a 1/2 bathrooms, Sat TV and it has a enclosed, comfortable, 3 season screened in porch that has a beautiful Lake View.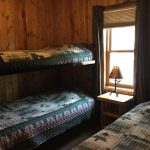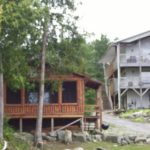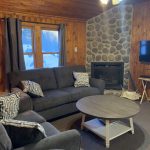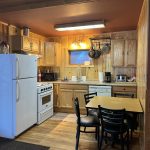 Cabin 6 It has a screened in porch, three-bedroom cabin has 6 beds, 1 and 1/2 bathrooms, dishwasher, satellite TV and it has a beautiful scenic view over the bay.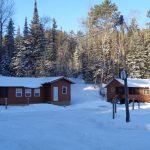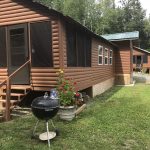 Our beautiful Lakeview Cabins Ontario Crow Lake
We have three 2 bedrooms on the Lake View Cabins Ontario #2, #3 & #4) equipped with all the comforts of home including air conditioning, dishwashers, Sat TV, electricity, refrigerators, stoves with ovens, microwaves, coffee makers, pots and pans, dishes and utensils, pillows, bedding, hot and cold running water, flush toilets and stand – up showers.
We will provide garbage bags, dish soap, and toilet paper. The cabins are equipped with decks, lawn chairs, picnic tables and charcoal grills. Please bring charcoal. Please bring towels.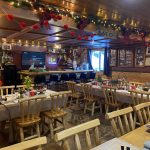 Ontario Fishing Lodge Provides a home style setting for meeting with old friends or making new. This ample comfortable setting is available to play cards, watch satellite TV or just swap fish stories.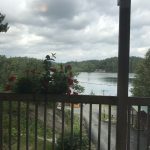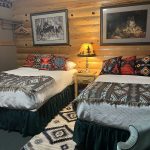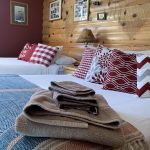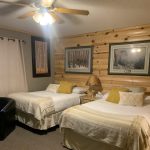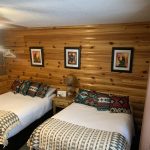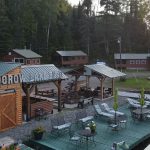 NESTOR FALLS MOTEL
Our four-unit Nestor Falls Ontario Motel is available on a daily, weekly or even monthly basis. All of the rooms have kitchenettes, complete with cooking supplies located on the third floor above the lodge and dining area, with a wraparound deck, overlooking the bay. All four units have two double beds, Sat TV, air conditioning, Wi-Fi each room receives light cleaning and fresh towels.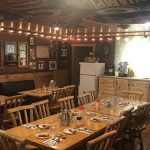 American Plan is available to everyone, especially to those who want to leave all the work to us and just relax. We offer an eye-opening breakfast, a tasty box lunch for picnicking on the lake, and a home-style dinner.
The four-season resort has something available for everyone. Sauna-Hot Tub, Bonfire, boat rental, snow machine transportation, guide service, snow track tours.